JBL PRX400 is passive speakers were designed to provide the sensitivity, frekvencijski odziv i rukovanje snaga potrebna za gotovo bilo profesionalne audio okoliš, a još uvijek razumno cijene. Bilo da koristite električno mikser ili opremu stalak pun pojačala i obradu signala, PRX400 passive speakers deliver the sound power and bandwidth necessary to make loud music sound natural and even quiet speech intelligible.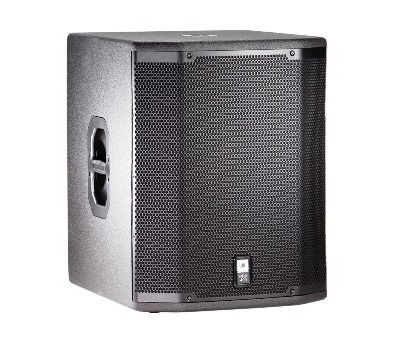 JBL PRX418S Specification:

Frequency Range (-10 dB): 35 Hz – 250 Hz
frekvencijski odziv (+-3 dB): 52 Hz – 120 Hz
System Sensitivity: 95 dB SPL (1w@1m)
Power Rating, Pink Noise: 800 U / 1600 U / 3200 U (Continuous/Program/Peak)
Rated Maximum SPL: 130 dB SPL peak
Nominal Impedance: 8 ohma
Dimenzije (H x W x D): 678 mm x 536 mm x 615 mm (26.7″ x 21.1″ x 24.2″)
Net Weight: 36 kg (79 lbs.)
This new professional equipment is a passive speakers that cant miss from Audio Studious and also from stage equipment for a good quality sound and best performance.