Stereo Amplifier Hi-Fi Pioneer A-70-S is engineered for audiophile-grade amplification with 80W Class D Integrated Amplifier with AIR Studios Monitor Certification (Black), ESS SABRE32 DAC and USB DAC.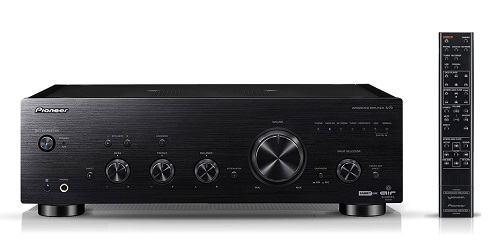 The A-70-K stereo amplifier is designed to replicates the finest details in every chord, audio composition and cadence . The A-70-K is extensively tuned by several of the world's leading sound technicians and comes with the prestigious AIR Studios seal of approval.
That amplifier has features like: clean sound reproduction with high-fidelity amplification with the most efficient Class D amplifier; the Twin Block Shield Transformers maintain a stable current for powerful. All high-grade parts are used for the integrated amplifier's terminals to provide the best connection for a pure sound. Metal insulators, a rigid under-base and the aluminium panels further enhance sound quality.
Other specifications for A-70-K: output power per channel is 90W, condition 20 Hz – 20 kHz, THD 0,5% at 4Ω, impedance at output level 4 Ω – 16 Ω (A / B), 8 Ω – 32 Ω (A + B), 4 Ω – 16 Ω (Bi-wiring). Has 2 channels with input connections SACD/CD, Phono (MM/MC), Aux, Network, Digital Coaxial Input, SR In and output connections for Recorder, Phones, SR Out.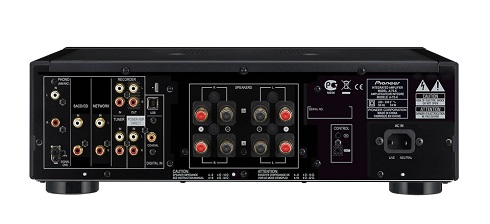 Function and many other characteristics of A-70-K is Power Amp Direct In, Recorder, Tuner, USB Player, Remote Control with multi-functional remote control, Input & Output connections, digital coaxial Input/Output, headphone, large speaker terminals, phono input, pre-amp output, speaker A/BVersatile speaker configuration.
Audio features is Bass/Treble Tone Controls, power output, power output per channel90 W, rated power output 90 W per channel, power requirements is AC 220 – 230 V / 50 Hz, power consumption (in use / standby)74 W / 0.2 W and Auto Power Down.