Description: Very simple movie that lets you test the functionality of your system according to the specifications AC3, test of all 6-channel audio and surround effects.
Length: 0.48 min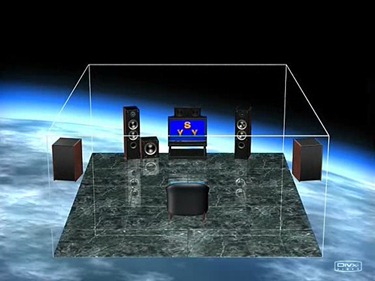 OPINION Releaser
How often happen to have bubbi the operation of an audio channel? E 'fault of the film we are playing or our plant?
With this simple tool loaded on a cd you get a chance to test it from your reader from the table and doing nothing from your PC (if you have the outputs 5.1), this is one of those tools than a screwdriver is useful to have hand even if not used frequently.
This test has no harmful frequencies (as others, if you want them just ask) for your plant.
Download : TEST TOOL Ac3 Dolby Digital 5.1Ch Sound Test (video file for test surround effects)
Nome Codec Video: DivX 3 Low-Motion
Numero Frame: 1457
Frame (pixels): 576
Altezza frame(pixels): 432
Display Aspect Ratio ("DAR"): 1.333
FPS: 29.970
Video Bitrate (kbps): 2011
QF: 0.270