Harman Kardon SB 10 3.1 surround system, soundbar is a complete 3.1-channel sound system comprised of just two components.
For your flat-screen TV, the Harman Kardon SB 10 speaker system adds dramatic, high-definition sound to any viewing experience and the custom-built soundbar and powerful subwoofer work skillfully as a team.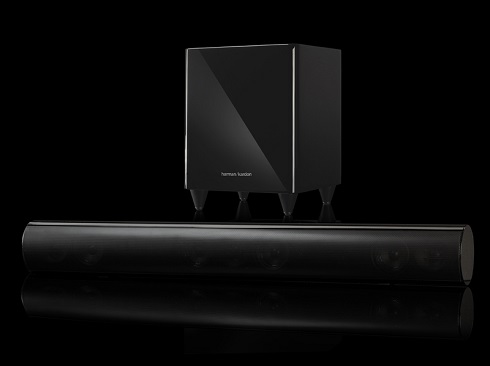 The smooth aspect of central soundbar houses voice-matched left-, right- and centre-channel speakers for outstanding stereo imaging and clean, distinct dialogue, while a 200-watt powered subwoofer delivers the deep, visceral bass so essential to today's most exciting movies.
Harman Kardon SB 10 require amplification from a receiver A / V virtual surround-sound mode for realistic 3D, or add an additional pair of speakers to have a true 5.1-channel system.